Art'Tibet Cham Sem is now 20 years old !
It is a non-profit humanitarian association that provides aid to Tibetan and Himalayan communities: schools, monasteries, clinics, or any community that needs help to move towards autonomy.
It is financed mainly by donations and sponsorships.
It is run by volunteers only.
Art'Tibet Cham Sem is not involved in any political activity.
How Art Tibet Cham Sem came into being :
Inspired by Tibetan culture and deeply touched by the plight of Tibetan refugees who are going through great hardship, a group of artists begins to raise funds through art exhibitions to support humanitarian projects. This initiative initially took place under the name "Artists for Tibet" and in 2001 became the Art'Tibet Cham Sem association.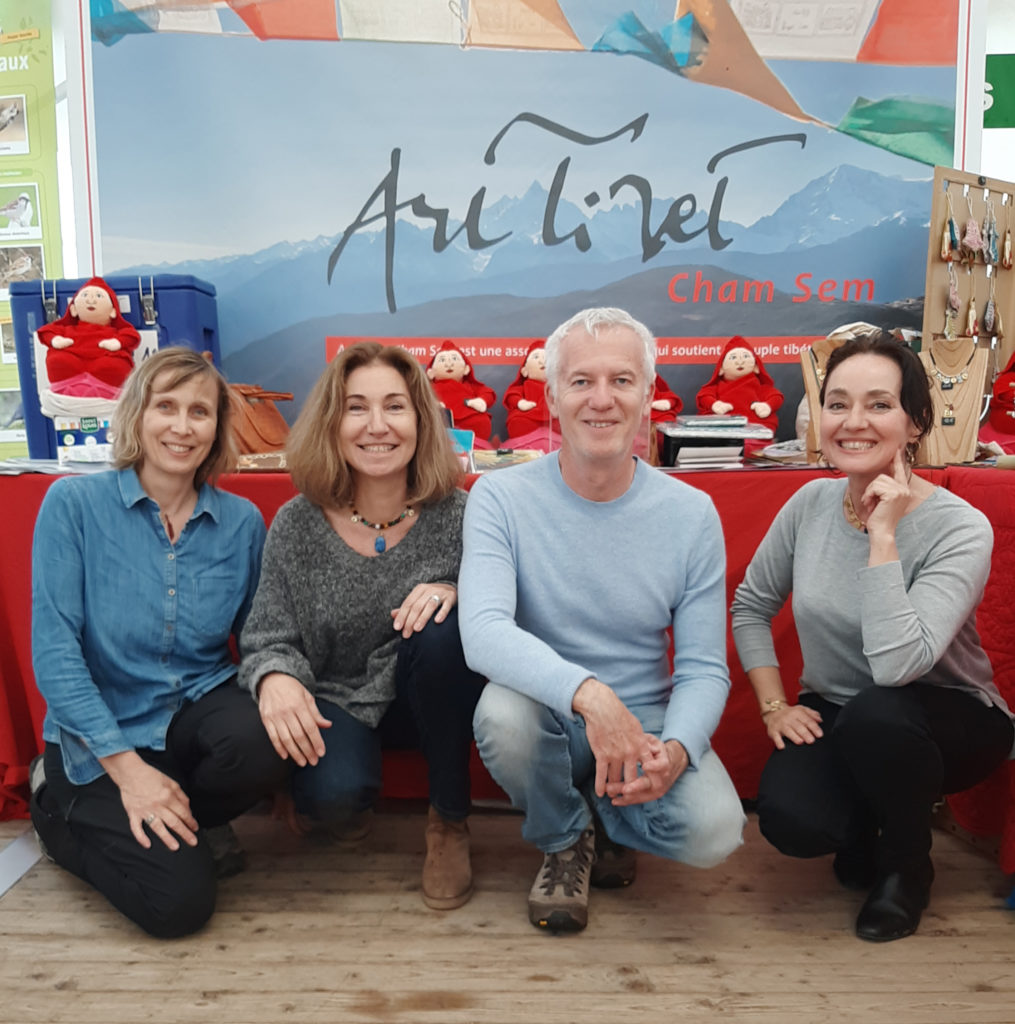 The Art Tibet Cham Sem Charter
Operating costs (webmaster, printing, mailings, etc.) are limited to the strict minimum so that your donations and sponsorships are sent to the communities in their entirety.
Art'Tibet Cham Sem accounts have been monitored free of charge by Coeos Expertise, auditor, since 2001 and can be viewed at any time at the association's headquarters.
Our office is made up of:
Christine de Nercy: Founder and President
Guy Maisonneuve: Treasurer
Yolanda Sanchez: Secretary
Anne Hofmann: Vice Secretary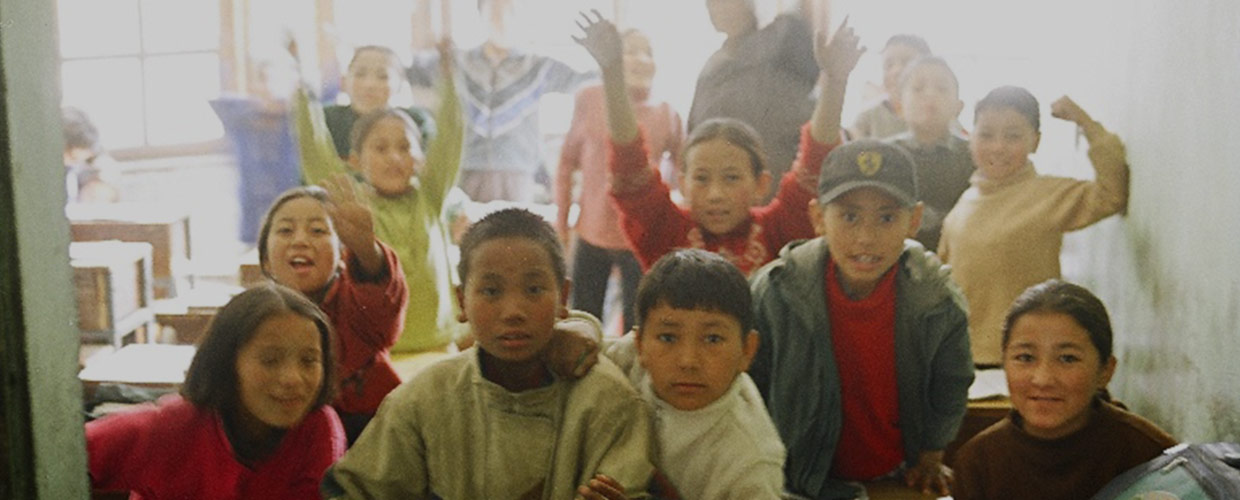 This school is located in India in the foothills of the Himalayas, in the Kullu valley, a few kilometers from the city of Manali. It is in the Himchal Pradesh region, south of Ladakh. The boarding school welcomes 340 children, boys and girls in equal numbers, and a teaching staff: 16 teachers and 17 non-teachers.
In a spirit of peace and togetherness, this unique establishment of good education and human quality has the reputation to cost free care in boarding school for children from the most disadvantaged families from Northern India to Ladakh. Most of these children, sons and daughters of nomads or farmers, would not have the opportunity to attend school without this boarding school.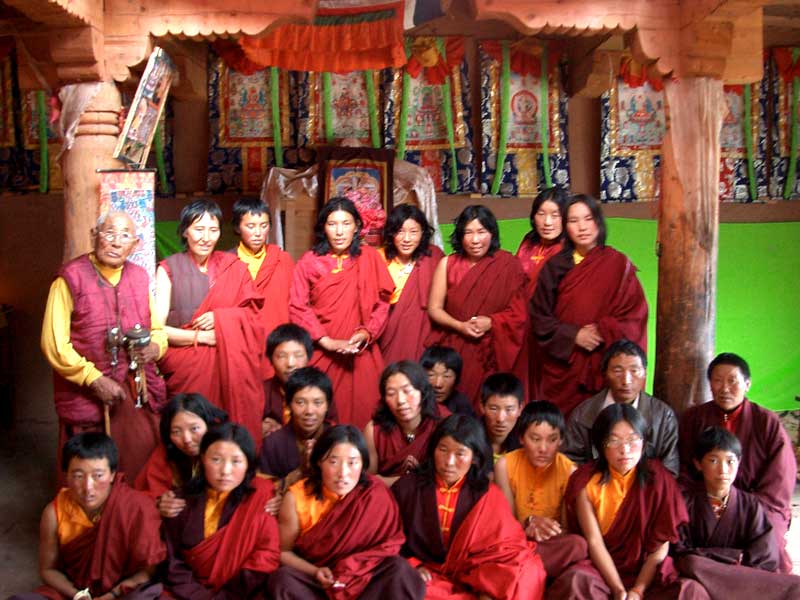 CULTURAL AND RELIGIOUS PROJECT
In the Tibetan culture the monastery is an anchoring point and a place of refuge for the needy. Traditionally, monasteries took in children for whom they cared and provided education, within the Tibetan Buddhist tradition, up to adulthood. It is from such a perspective that the Association supports monasteries in India and Tibet. Situated in the region of Kham in Tibet, the Nunnery was built by Chokgyur Lingpa, a Tibetan master recognised in the 19th century.
On the slopes of a mountain which is considered to be one of the root traditional sites, the nunnery was constructed on a site where, for many years, Padmasambhava, who brought Buddhism to Tibet, lived with his disciples. A group of 40 nuns has established here a small community : the nunnery of Tibet.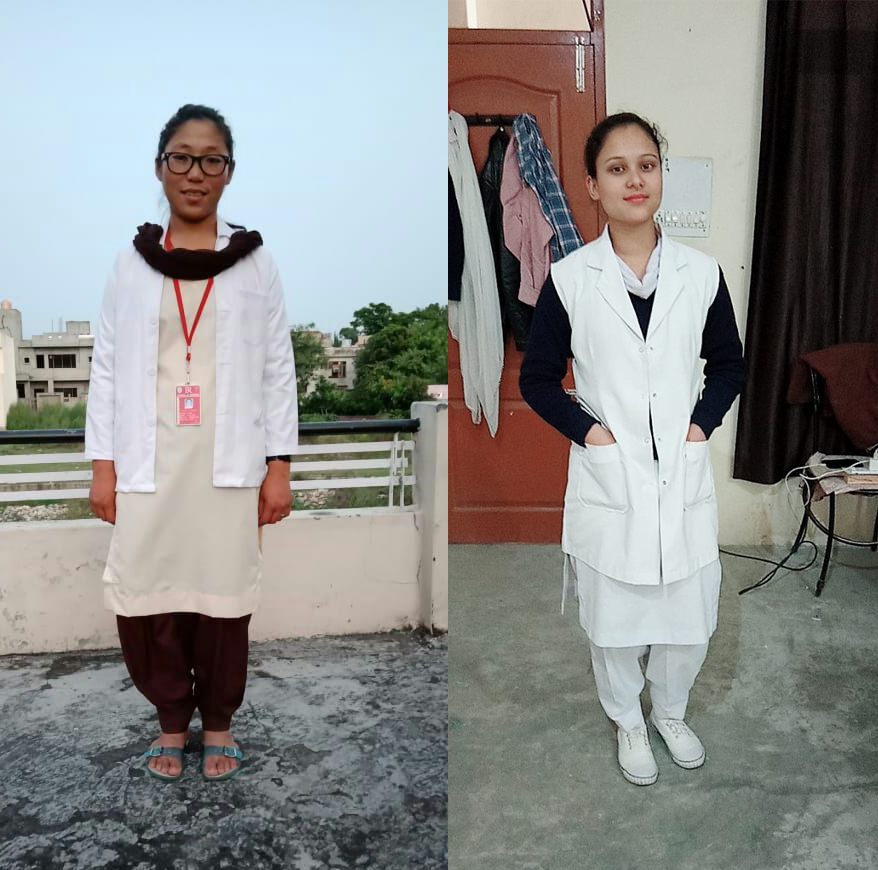 Two young girls, including an orphan, are now at the end of nursing schools, and we are preparing to finance the studies of two new young people at the end of 2021. For them, it will be a question of learning a profession that will enrich their home community upon their return home: we appeal to anyone wishing to support a teenager in his studies, or in apprenticeship.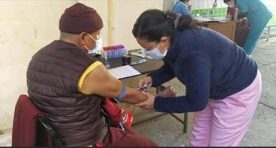 Art'Tibet Cham Sem supports a Tibetan clinic in Bir, Himachal Pradesh, northern India. Its goal is to improve medical care for Tibetan refugee communities and the Indian population in the region. Today, Tibetan refugees continue to arrive from Tibet and many of them settle in India, in and around Bir refugee camp in the Himachal Pradesh region. The population of Bir is made up of around 10,000 Indians and Tibetans. Eight Tibetan Buddhist monasteries are established there. A total of 3000 refugee monks and nuns practice the culture and language of Tibet in this place.
Under the aegis of the Tibetan government in exile, a dispensary provides medical care to all residents, especially 6,000 refugees.